The T runs down the heart
of the bridge.

The cars shake in the dim light
left by the dregs of the day.

May-green trees and May-green weeds
shine, still slick and fresh from rain.

I walk on the edge of the bridge
by a low stone wall.

The rainfall slows.
The Red Line train is gone.

I walk and walk.

First published in Residual Heat under my pseudonym Aga Black.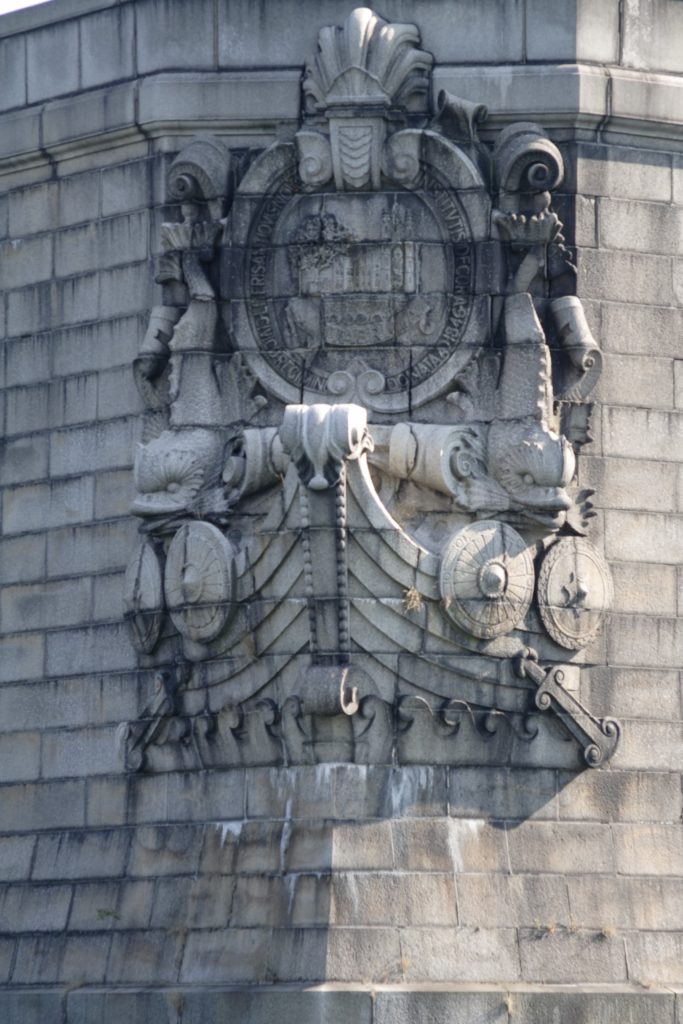 Longfellow Bridge detail (2007). Photo by Paul Mison. Used with permission.